One of the finest achievements W40K it was given me to see through my house on adventures. The construction is massive and perfectly resembles in terms of a proportion of the Space Marine Dreadnought Game Workshop range. The most interesting is the declination of weapons available.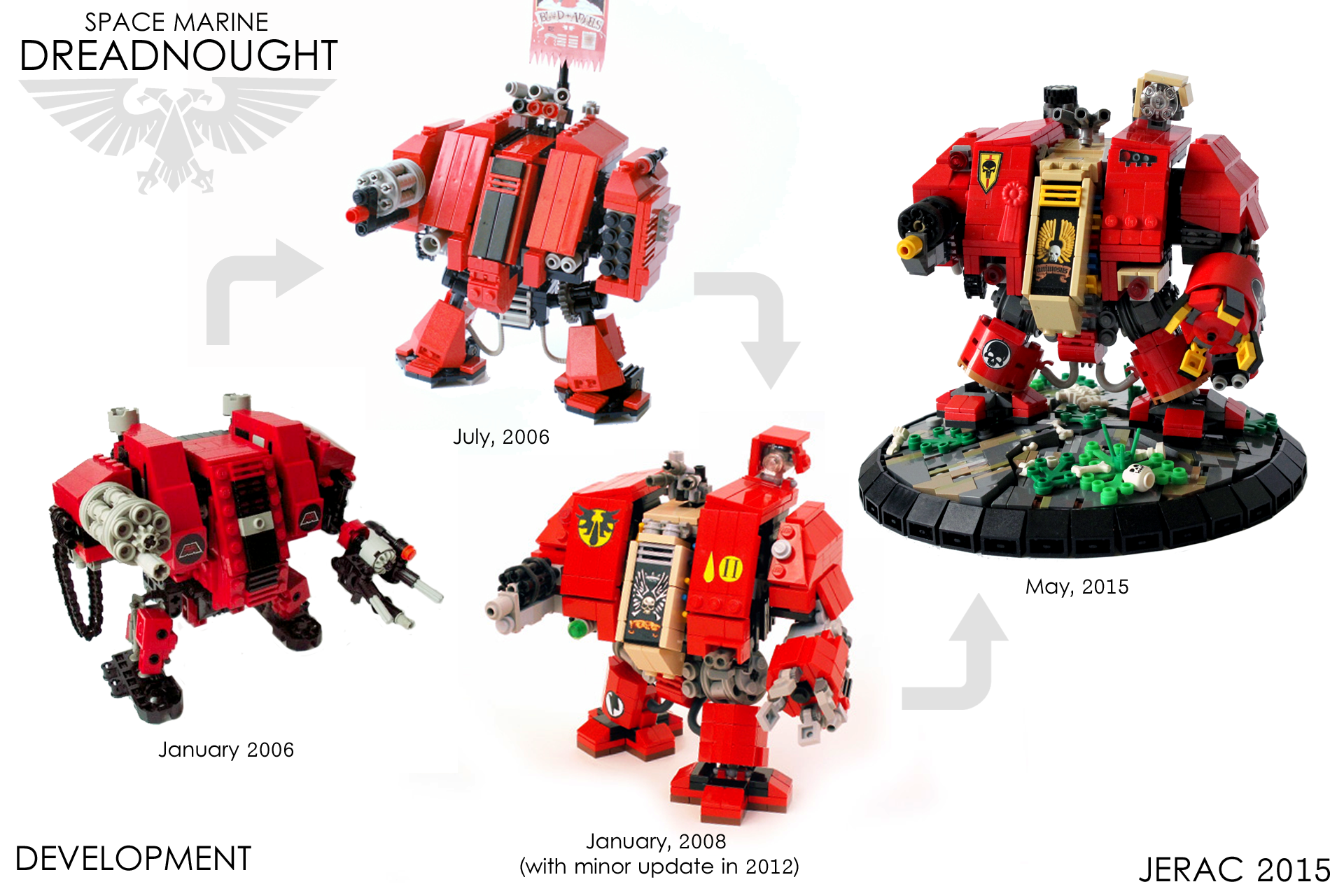 Fashion is the use of Lego figurines to replace plastics warhammer figurines which are relatively expensive and requires time painting. The concept is to play wargame units in Lego.
[Not a valid template]
So what do you think?
Source : R A C